Grazie all'intuizione di Loris Meliconi che nel 1967 fondò l'azienda, Meliconi è diventato oggi un leader nel settore della tecnologia specializzato in accessori, telecomandi universali, supporti tv, cuffie, antenne tv, basi per elettrodomestici.
La divisione Instore Promotion di Pardgroup ha supportato il marchio per la consulenza alla vendita dei prodotti della linea MyBike attraverso attività di promoting nei punti vendita Mediaworld ed Euronics in tutta Italia.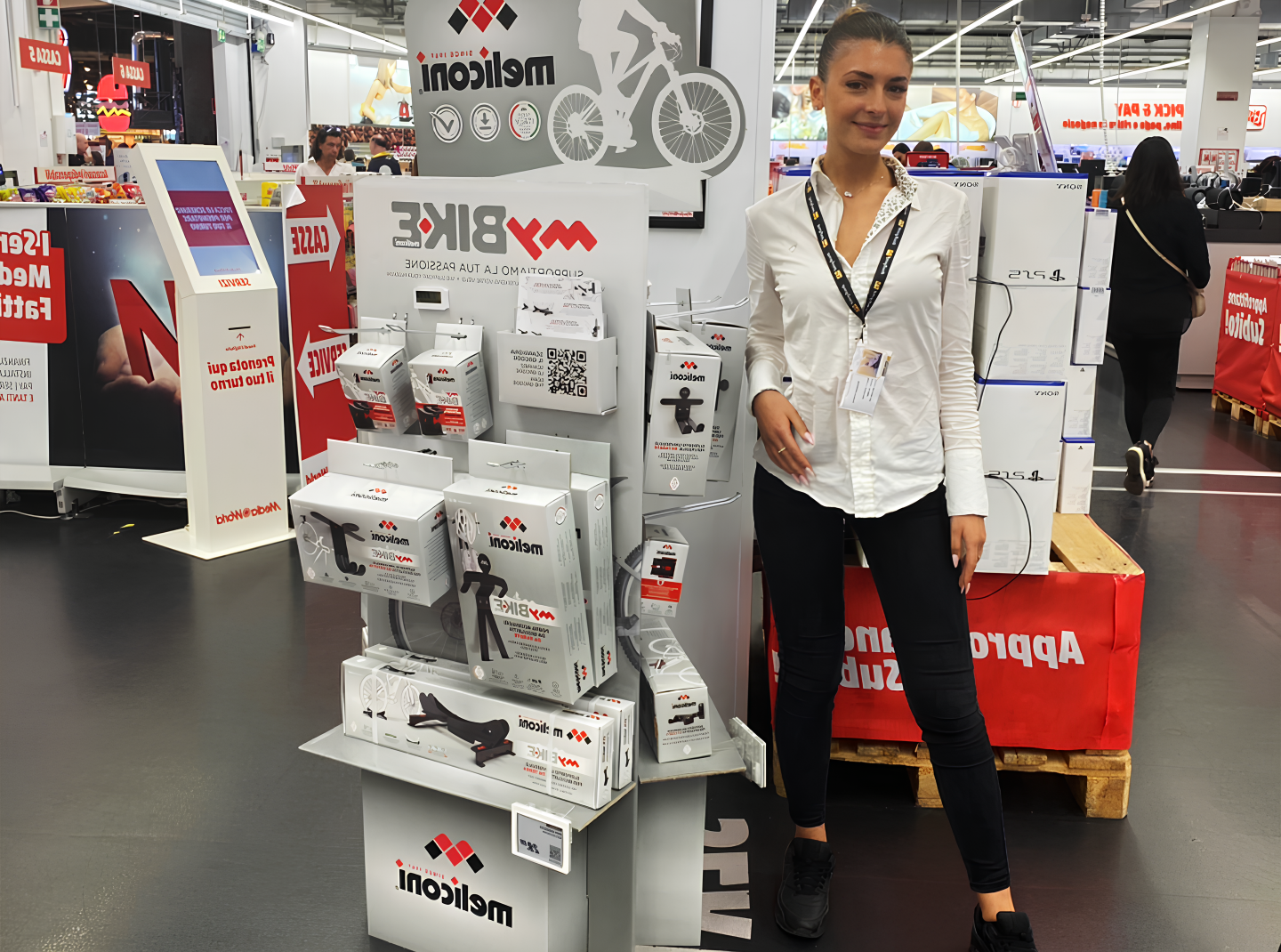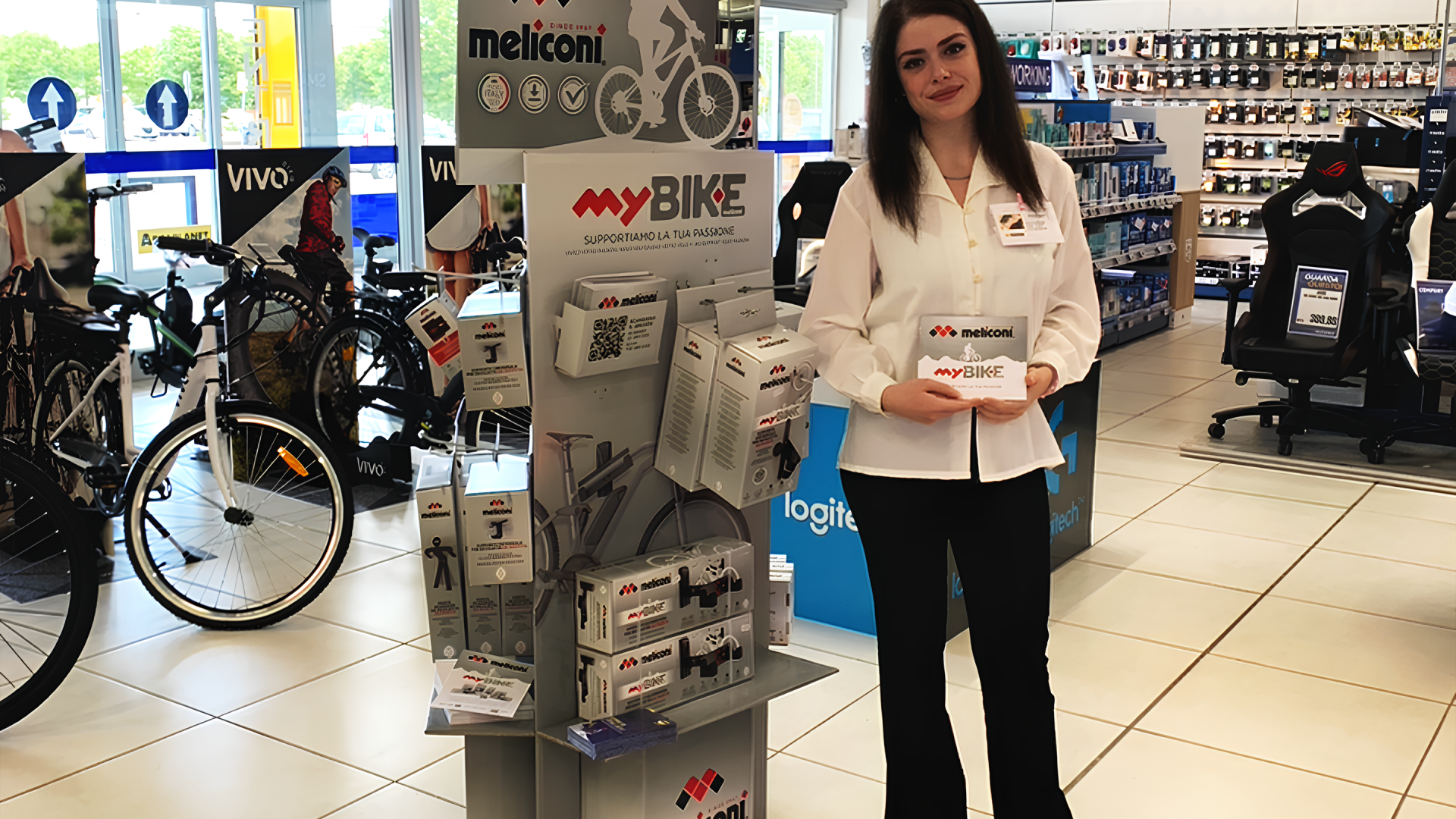 Selected projects:
• Meliconi Brand Specialist – Mediaworld and Euronics sales points throughout Italy, IT – Work carried out: Selection and training of Brand Specialists, promotion, sales support.