Valdo Spumanti
Case history
Valdo is a leading name in the production of Italian sparkling wine, a large winery in Valdobbiadene with its roots firmly in the territory and active since 1926.
For the launch of the 'toast without thoughts' initiative, Pardgroup set up and customised for VALDO Spumanti four promo heads in the IPERAL points of sale in Civate, Fuentes, Castione Andevenno and Adamello (Lombardy, Italy).
A high-impact display solution that will certainly not go unnoticed by customers. Promo-heading is an on-the-spot activity which is added to the detection and placement of the lines followed by Pardgroup on an ongoing basis for a specific panel of brand outlets.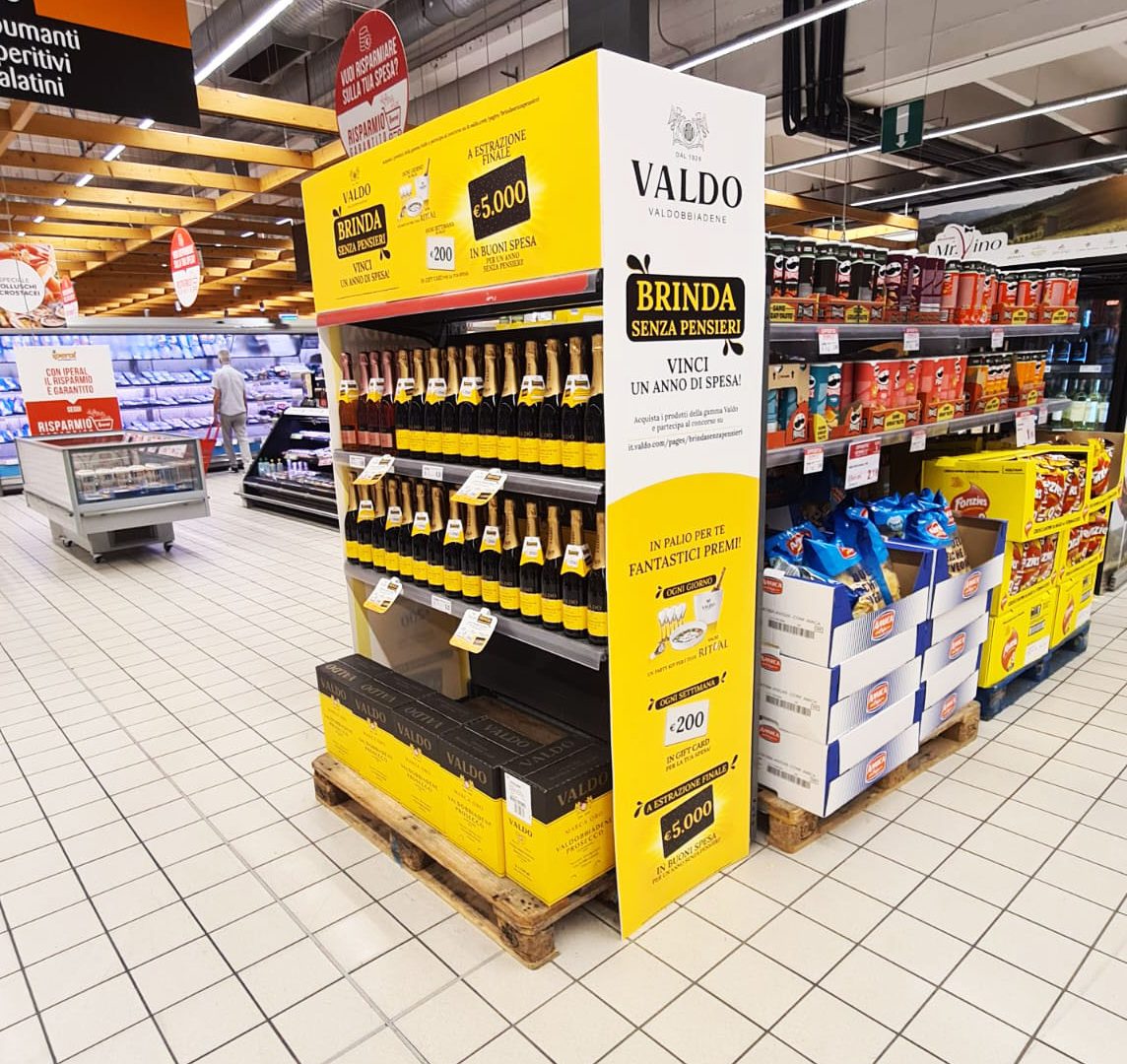 Selected projects:
• Valdo Spumanti, Pop Up, Rinascente Milano, Milan, IT – Work done: production and installation
• Valdo Spumanti, Preparation of promotional magazines in the Iperal stores of Civate, Fuentes, Castione Andevenno and Adamello, Lombardy, IT – Work done: set-up